23 Mar 2010, 11:57
James Randi .. Drama QUEEEEEEEEEEEEEEEEEN!
23 Mar 2010, 12:27
You start this thread with a question and now you are using it as a podium to proclaim your homophobia. You are proud to be a social outcast, a misfit.

Aren't you going to whine and cry that the JREF showed you to be loser? Is this your whiny payback for being shown a failure?
23 Mar 2010, 12:30
So now James Randi and his Raging Randroids at JREF are going to use the homophobia excuse for people who think he's a douchebag?

Think again.
23 Mar 2010, 13:05
Last edited by
highflyertoo
on 23 Mar 2010, 14:37, edited 1 time in total.
23 Mar 2010, 13:59
Randi has spent his entire life in the closet. He's benefited from the illusion of being a straight man. He hasn't faced any anti-gay violence, name-calling, discrimination or financial loss as a result. He never supported the gay movement when it needed support in the 60s, 70s, 80s, 90, 00s, and only came out of the closet when it was convenient to do so.
23 Mar 2010, 14:43
Randi is likely to die very soon now that he's come out in the ''last minute''.
23 Mar 2010, 19:53
People live a lifestyle of being involved in the paranormal,and then comes along a very angry man because of his sexual beliefs that aren't accepted by many people.

Talk about Randi now trying to ''push his homosexual religion'' onto normal people and crazy me. Randi should know that you can't make people be what they don't want to be UNLESS you manipulate them from when they're young which is what the Black Mail Tapes are about.

And if Randi is really a homosexual,then who were his former boyfriends. Randi keeps asking for proof about many things,So where is Randi's SCIENTIFIC PROOF that he's a homosexual?.. Why hasn't Randi's former lovers or one night stand's come out to back Randi's Claim... Maybe Randi is a Pseudo-Homosexual?..... Farout Randi is a real puzzle.
23 Mar 2010, 22:26
OVER 9000 Hours In Microsoft Paint ...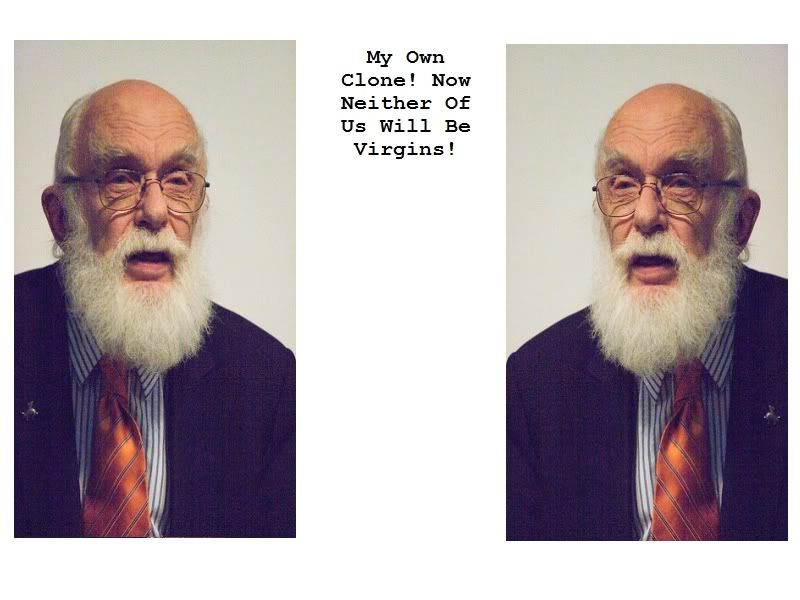 23 Mar 2010, 22:31
In all seriousness though, his sexual orientation has nothing to do with whether or not his arguments and tactics are valid or not. We should concentrate on pointing out the many blunders Randi has made in discussing evidence, like when he claimed that in Rupert Sheldrake's experiments the dogs would run up to just anybody who walked by and to any car that came into the driveway, when that's clearly not the case. He later admitted he hadn't even seen the tape. There are a number of examples like this, where he gets it laughably wrong, showing how out of touch with the data and research he actually is.

That's what should be focused on, not sexual orientation. To concentrate on that would just be Ad-Hominem. Attack the arguments and tactics he uses, not the person.

Also, cut down on the gay bashing, I have a gay relative, and don't like hearing the "fag" word used on anybody.