11 Aug 2013, 22:59
Not to say that this segue isn't interesting but can you boys take it to it's own topic and get it off of this one?
12 Aug 2013, 01:14
Sure- Cecil, why don't you start a new thread on the love that you know. This thread can go back to its slumber.
12 Aug 2013, 06:48
I've always been told love is a second hand emotion who needs a heart when a heart can be broken.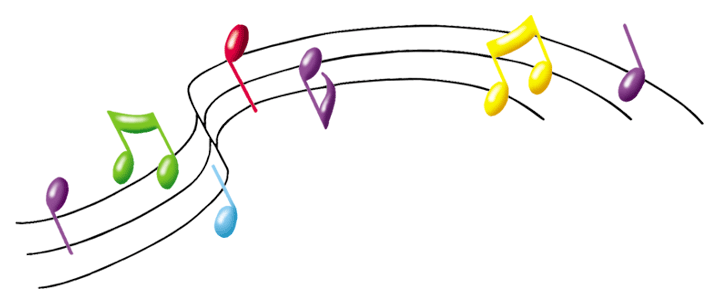 14 Aug 2013, 04:26
Cecil: Ninja asked us to take this to a seaparate thread. So you should start one. In that thread I'll make an effort to respond to your post above, but so far you've been doing all the asking and me all the answering. I'd like you first to answer whether you know love, and how you describe that love.
15 Aug 2013, 16:06
I'm getting tired of the conspiracy movement. But not because they are wrong or because conspiracies aren't true.

It's because the heavy conspiracy types are way too obsessed and paranoid. They overexaggerate everything and overdemonize the government. A lot of what they say are delusions too. I think that the majority of guests on Coast to Coast are either lying and BSing or delusional and attention-craving. I can smell the BS in their voices. They seem to get off on saying crazy things. And George Noory is ZERO when it comes to critical thinking.

I also don't understand the obsession with the NWO and the police state. The police never bother me. They shouldn't, unless I run a red light or speed on the road. So why should I live in constant fear of them?

The NWO, even if real, will rise and fall, just like any other empire in history. We can't do anything about it. But the good news is that unless you pose a big threat to them, the odds are they will never touch you or even notice you. So as long as you mind your own business, the NWO will mind theirs.

When you drive through rural America between cities, you see many neighborhoods of people living in remote areas. These people never get bothered by the police or government, so why should they obsess or worry about the NWO or police state?

It doesn't make any sense!

Besides, if we were in a police state or dictatorship, wouldn't Alex Jones and David Icke by hauled off by the Gestapo by force? It doesn't make sense.

The bottom line is: I've never had the Feds or cops bother me or even talk to me. So why should I be paranoid of them and living in fear all the time? It's so stupid.

What a waste of time. Most of the conspiracy info is utterly useless too, since you can't do anything about it. It doesn't improve your life or help you personally.

There are so many things you could do to improve your life, and so many beautiful places in the world. Why should I live in fear of some "boogeyman" evil elite behind the shadows, when the odds are, they will most likely never bother me and won't even notice that I exist? Isn't that stupid?

A lot of conspiracy people I know are just way too obsessed. They never go out and have fun or have any other interests. Most of them are either unemployed or have low paying jobs or are job hoppers. They aren't exactly productive in life. They are usually failures who are looking for something to blame or hate. They fill their minds with useless doom and gloom, instead of traveling and having fun or seeking meaningful experiences and beauty.

There's nothing wrong with talking about conspiracies, since they are real and a part of life. But making them your major focus or obsessing over them is unhealthy, useless and a waste of time. And these conspiracy people obsess over it way too much. There are far more important things out there that affect your happiness far more than any government can.

I'm not saying that what the conspiracy media says isn't true. There is a lot of truth in their info. But it's stupid to be obsessed with it all day, and a waste of time too. They also overexaggerate and overdemonize their enemies. But everyone does that. The government and mainstream media exaggerate and overdemonize their enemies too, and so does the conspiracy movement.

Governments lie. No reasonable person would deny that. But so do conspiracy people. The weird thing is, conspiracy people get too extreme when they start believing that EVERYTHING the government says is a lie, while everything Alex Jones and David Icke says is automatically true. It's too black and white.

It's also wrong to believe that the government/NWO/globalists/Illuminati are the only enemies and bad guys in the world. There are plenty of bad people and weirdos outside the government too. But they act as though no one commits crimes except the government. That's stupid.

Conspiracy people even want everyone to have a gun and are strongly against gun control. I think that's stupid. I'm not for tyranny, but I wouldn't want every random person around me carrying a gun either. At any moment in time, someone could lose it and start firing off their guns. Or their dark side could take over and they could go on a shooting rampage. We all have a dark side and it is not wise to tempt your dark side by carrying a gun everywhere you go. You could get in a fight and lose your temper and draw out your gun to settle every feud. Is that a good thing?

I wouldn't even trust myself to have a gun, let alone every random degenerate person out there. If I had a gun, how can I be sure that my "dark side" won't take over? I sure would not want to tempt my dark side, especially since I have a temper and short fuse sometimes.

Remember that Ron DeFeo guy who killed his parents and siblings in the Amityville Horror House? Well his "dark side" took over, or he was possessed by something. If he didn't have that rifle, he could not have killed them all. So wouldn't gun control have prevented that?

I think the best scenario would be to have gun control not only for the people, but for the police as well. The police in England did not carry guns for a long time, and the system was fine. I don't think anyone should have guns, only tasers and stun guns.

Why should you trust everyone out there except the government? Conspiracy people make no sense. They are too one-sided and extreme. They divide everyone like this: Government = bad guys, Everyone else = good guys. That's so stupid.

Of course it's also stupid to say that conspiracies don't exist and that everything the government says is true too, like that idiot Michael Shermer does, who is clearly biased and funded to protect the establishment.

But these conspiracy people spend way too much time talking about the same thing over and over again. They have no other interests it seems.

I mean, sure the government can be a control freak sometimes, as well as a bully and prick, and loves to spy on people. But what's new? Governments have always been that way. Power is corrupt and likes to control. It's nothing new. The same has been the case throughout history. But the bottom line is: Most people will NEVER be bothered by the government. The government doesn't have the time or resources to bother 300 million people. As long as you don't run red lights or speed on the road or do illegal things, most likely, the cops and government will never bother you. Most people I know have never been bothered by them. So why live in constant FEAR of something which most likely will NEVER TOUCH you? Why obsess about it and waste all that time? It just doesn't make sense.

The NWO will rise and fall, just like every other power throughout history. Just leave it alone. It most likely will never bother you anyway, nor will it have the time to. You really aren't as important to them as you think you know. Why should they waste a second on you? Likewise, why should you waste a second on them? See what I mean?

Sorry for the long rant. What do you think?
17 Sep 2013, 22:08
Thank you Arouet.

Cecil1 - While it seems that your question to Arouet is an interesting one, it needs to be removed from this topic so as not to derail the OP. I have asked that you do so and Arouet has asked that you do so........ and yet you seem to insist to ignore these requests. So here's the deal.... either take the time to create a new topic for your subject for further discussion and refrain from diluting this one or I will delete all of the non-topic specific posts by Friday.

If you continue to ignore this very simple request and continue along this path of off topic derailment, I will be forced to issue some sort of Moderator intervention. Translation: You will be banned from this forum.

Thank you-
NinjaPuppy The Mad Mod