Through the Wormhole - Great Series On The Nature of Reality

Posted:
09 Jan 2012, 19:25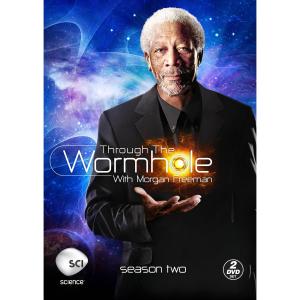 Have you guys seen this new science series called "Through the Wormhole" hosted by Morgan Freeman? I've seen a few episodes and it is INCREDIBLE! Each episode deals with the mysteries of the universe or nature of reality, such as the creation of the universe, mysteries of matter, nature of time and space, time travel, afterlife, nature of human consciousness, ESP, etc. Interviews with cutting edge researchers and astro physicists are shown, each bringing some insight into the piece of the puzzle. It is very mind expanding but kind of overloads your brain with information, theories and concepts, so you have to watch it slowly. But it's definitely a MUST SEE.
I don't see any episodes posted on YouTube yet, but you can download the first two seasons from PirateBay for now. Here are the links to download both Seasons. You need a client like BitLord to download them. You can get those for free too.
http://thepiratebay.org/torrent/6768237 ... 1-(WTC-SWE
)
http://thepiratebay.org/torrent/6768238 ... 2-(WTC-SWE
)